eShelf & Research
Use library tools and resources to discover new books or do research online.
These resources require you to be a Michigan resident or to be within the state of Michigan to access them.

One-stop source for news and periodical articles on a wide range of topics: business, computers, current events, economics, education, politics, science, social sciences, sports, technology, and many general interest topics. 

Authoritative car and truck repair information. Year, make, and model combinations from 1940 to the present. Videos, photos, wiring diagrams, diagnostics, and maintenance specifications. 

Includes all of the images, and extensive indexing, from the 1790 - 1940 U.S. federal censuses; more than 28,000 digitized book titles, including early family histories and local histories; and more. 

Provides instant access to carefully compiled and trusted medical reference materials. Includes nearly 400 health/medical journals, hundreds of pamphlets, in addition to a broad collection of Gale reference titles.

Collection of more than 1,000 newspapers from around the country and the world. Includes New York Times (1985-current) and limited runs of other Michigan newspapers.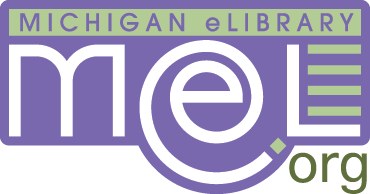 Brought to you by MeL.org - Michigan's 24/7 Library.
The resources below contain millions of full-text articles.
Search here for a particular journal or magazine.
Available to Michigan residents or for use in Michigan libraries only.